Top Allergist in Coral Gables FL
At Piniella Asthma + Allergy, we specialize in allergy testing and treatments. Our board-certified allergist Dr. Carlos Piniella, MD can provide help and relief to you and your family. For more information, contact us or schedule an appointment online. We are conveniently located at 6705 SW 57th Ave # 520 South Miami, FL 33143.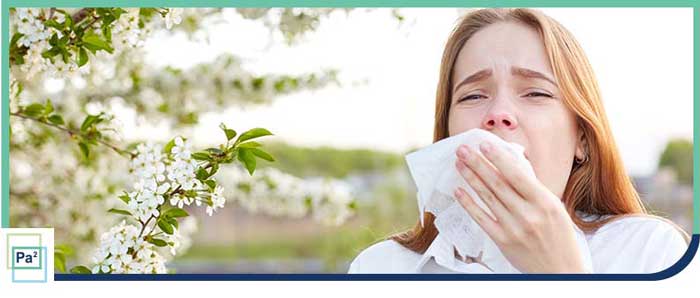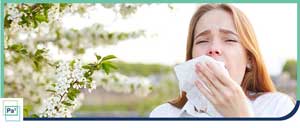 Table of Contents:
Is an allergist a doctor?
When should I see an allergist?
How long does an allergy test take?
Allergies affect us all, from outdoor allergens to reactions from food and drink. Chances are, someone you know is suffering from the adverse effects caused by allergens. Fortunately, there are many treatments and preventative measures you can do to alleviate the effects of allergies. Doctors who specialize in treating allergies are called allergists, while immunologists focus on the immunization of allergies. Allergists and immunologists are generally synonymous.
Is an allergist a doctor?


An allergist or immunologist is a physician specifically trained to diagnose, treat and manage asthma, allergies, and immunological disorders.

Allergists often focus specifically on diagnosing and treating patients with allergies and helping people treat or prevent their allergy problems.
Immunologists concentrate more on medicinal research and help treat patients with immune system problems.

When should I see an allergist?


It is suggested to see an allergist if your allergies cause symptoms such as sinus infections, nasal congestion, difficulty breathing, or if you experience hay fever or other allergy symptoms several months out of the year.

When an allergic trigger is suspected, it is not always easily identifiable. In this case, a referral to an aalergist is warranted. Likewise, if the avoidance of a trigger does not lead to a resolution or if the patient does not respond well to antihistamines, then referral to an allergist or dermatologist is also warranted.

Allergies can improve over time while on immunotherapy, so if you are experiencing prolonged symptoms of allergies, it is recommended to seek the medical attention of an allergist.

How long does an allergy test take?


A positive patch test result will look like an abrasion or rash, known as dermatitis. These patches will be itchy and may require treatment with topical steroids. Occasionally, patch test reactions persist for several weeks.

Patch tests take more time than a prick test and two visits to your allergist. You will be required to leave the patches on for about 48 hours in case you have a delayed reaction to the allergen.

However you choose to test, you normally need to wait at least 24 hours to see the side effects of a patch test – and in some cases, it'll be 48 hours. After the allocated period of time, you'll need to check for any signs of redness, itchiness, or swelling.

During that time, your allergist Dr. Carlos Piniella, MD will advise you to avoid getting moisture on the patches. This includes showering and strenuous exercises that would cause heavy sweating. After you go back to the allergist, they will remove the patches and perform a close inspection of the areas in question to see if you've had a reaction.

Patch testing is typically performed to determine what might be causing issues like contact dermatitis, which is an allergic skin reaction with an itchy, inflamed rash, or persistently dry, irritated, rash-ridden skin, known as eczema. These reactions are slower to develop than reactions to pollen or dust mites and will require the full 48-hour period to determine any reactions.

If you or someone you know are experiencing symptoms of allergies or are unsure of the cause of your reactions, please contact our office for more information and to get in touch with an Allergist in the South Miami, FL area. To book an appointment with Piniella Asthma and Allergy call us or visit us online at www.pa2allergy.com. We serve patients from Coral Gables FL, Palmetto Bay FL, Westchester FL, Brownsville FL, Kendall FL, Pinecrest FL, Richmond West FL, and Goulds FL.