Do I Need A Referral To See An Allergist?
Board-certified allergist Dr. Piniella, MD provides a wide range of allergy testing and treatment for patients of all ages. Visit Piniella Asthma + Allergy today to get specialized and expert care. For more information, contact us today or schedule an appointment online. We have convenient locations to serve you in Coral Gables, FL and Palmetto Bay, FL.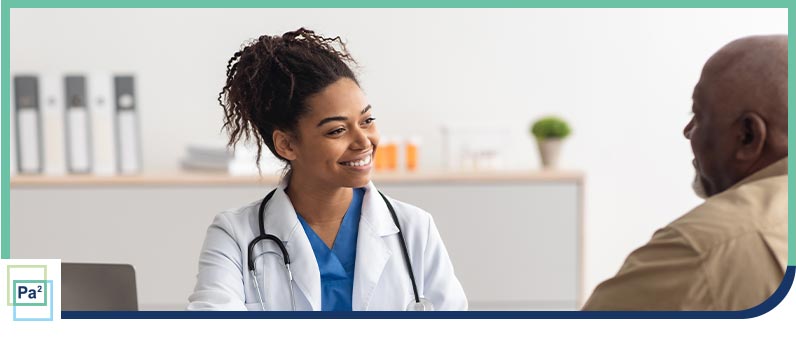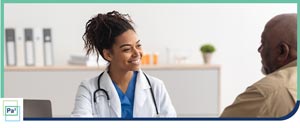 Table of Contents:
Why do people see an allergist?
When should you see an allergist?
Do I need a referral to see an allergist?
What does an allergist do on the first visit?
Why do people see an allergist?

People consult allergists for various reasons. If you're experiencing recurring symptoms such as sneezing, a runny nose, itchy eyes, or skin rashes, an allergist can help identify the triggers behind your discomfort. Allergists are skilled in performing tests, such as skin prick tests or blood tests, to pinpoint the specific allergens causing your discomfort. For those with severe allergies that cause anaphylaxis, a life-threatening allergic reaction, allergists play an important role by outlining emergency management strategies and prescribing epinephrine auto-injectors.

Beyond allergies, allergists also address immune system disorders. If you frequently suffer from infections or have unexplained symptoms affecting multiple body systems, an allergist can conduct a thorough assessment to get to the bottom of your symptoms and enhance your immune health.
When should you see an allergist?

Some situations in which seeking an allergist's care is recommended include:

• Severe reactions – If you've suffered severe allergic reactions, known as anaphylaxis, an allergist can provide strategies to prevent and manage such life-threatening situations in the future.

• Unidentified symptoms – When you're facing puzzling or unexplained symptoms affecting various body systems, an allergist can perform a comprehensive evaluation to determine if underlying allergies or immune system issues are the cause.

• Chronic sinusitis or respiratory issues – Recurrent sinus infections, chronic cough, and other persistent respiratory problems are often linked to allergies.

• Skin conditions – Skin issues such as eczema, hives, or contact dermatitis can often be allergy-related. To be sure, it's necessary to receive an evaluation from a specialist.

• Food allergies – Suspected food allergies require precise diagnosis and management. An allergist can conduct an oral challenge to confirm allergies and guide you in creating a safe diet plan.

• Hay fever – Seasonal allergies can cause discomfort and interfere with daily living. However, they can be effectively managed by an allergist through medication, lifestyle recommendations, and allergen avoidance strategies.

• Asthma – If you have asthma that is difficult to control, an allergist can determine if allergies play a role and optimize your treatment plan.
Do I need a referral to see an allergist?

Just like most medical specialists, allergists require a referral from a primary care physician. Your primary care physician assesses your symptoms and medical history before determining if a consultation with an allergist is needed. This referral system ensures coordinated and comprehensive care, as your primary care physician can provide essential background information to the allergist.

However, if you have questions about our clinic, our services, or how our professionals can help you feel better, we encourage you to reach out to our knowledgeable staff. We provide patients with comprehensive care for their allergies and asthma to help them live their best lives.
What does an allergist do on the first visit?

Your initial appointment with an allergist is an integral step toward understanding and managing your allergies and related concerns. This appointment usually consists of:

• Medical history discussion – The allergist will start by discussing your medical history, including symptoms and any potential triggers you've noticed. This information will help the professional gain a comprehensive understanding of your condition.

• Symptom assessment – You'll have the opportunity to describe your symptoms in detail, such as their frequency and the severity of your allergic reactions.

• Diagnostic tests – Depending on your symptoms and medical history, the allergist may recommend specific diagnostic tests. These can include skin prick tests, blood tests, or patch tests to identify the allergens triggering your reactions.

• Education – During the visit, the allergist will educate you about your condition, triggers, and how to manage your symptoms effectively. They'll address any questions and concerns you have and set up a follow-up appointment to run diagnostic tests and develop an effective treatment approach.

Your first visit is an opportunity for open communication with the specialist, so be prepared to share your experiences and concerns. Our team's expertise and guidance will set you on a path toward improved wellness. We serve patients from Coral Gables FL, Palmetto Bay FL, Westchester FL, Brownsville FL, Kendall FL, Pinecrest FL, Richmond West FL, and Goulds FL.