Top-Rated Pediatric Allergist Q&A
Our pediatric allergists at Piniella Asthma + Allergy Center are available to help your children feel better sooner. Call us for more information or schedule an appointment online! We have convenient locations to serve you in Coral Gables FL and Palmetto Bay FL.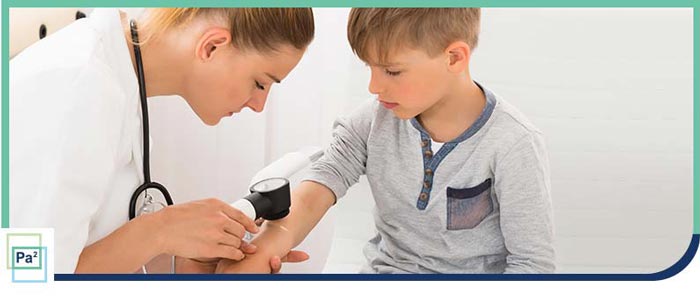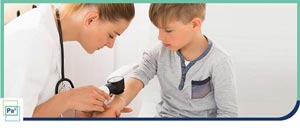 What is a Pediatric allergist?
A pediatric allergist is also known as a pediatric immunologist. If your child(ren) is dealing with allergies or other issues that constantly have them suffering through triggers, this all comes from their immune system. A pediatric allergist is who you would want to book an appointment with, as they have the special skills needed to help treat your child(ren).
Pediatric allergists (immunologists) are medical physicians who have had a minimum of four years of medical school education. To continue on to be a pediatric allergist, they will have to continue to complete three years of primary care with a pediatric residency training, a minimum of two to three years studying allergies and completing an immunology program, and finally becoming certified by the American Board of Allergy and Immunology.
Pediatric allergists go through a lot of educational training and residency to provide their specialty skills to help treat children from birth to their teenage years. The choice to specialize in pediatric allergy and immunology helps equip them to provide some of the most experienced and caring medical care when dealing with the unique medical needs of children that are dealing with allergies and immune system issues.
What does a pediatric allergist do?
Pediatric allergists (immunologists) diagnose and treat many allergies that are often found in children, including:
Hay fever
Sinusitis
Severe reactions to specific foods, bug bites/stings, and medications
Immune disorders that often lead to:
Frequent sinusitis
Pneumonia
Diarrhea
Thrush
Abscesses
Severe infections
Pediatric allergies are able to diagnose the children's allergic symptoms by providing special testing. The newest forms of testing provide almost painless specialized testing. The treatments available for the allergies will combine a multitude of things including avoiding things that may be causing the symptoms to occur, immunotherapy, or medication.
When should a child see an allergist?
Age does not matter when it comes to allergies occurring in someone. A child may develop an allergy as early as birth. The sooner the allergies are able to be identified, the sooner they can be treated. To treat them is to minimize the symptoms in which the child is dealing with, and help to improve their quality of life. A few of the most common symptoms children may deal with then they have allergies includes:
Skin rashes
Trouble breathing
Coughing
Sneezing
Runny nose
Congestion
Itchy eyes
Upset stomach
Allergies can be triggered by many things, that including indoor or outdoor items. You should book an appointment with a pediatric allergist when you begin noticing your child dealing with symptoms that are in relation to something they ate or were near that could cause an allergic reaction.
Before the appointment, keep a journal of all the symptoms and exposures the child(ren) may have had. This will help the doctor to see a pattern or and help diagnose the child much sooner.
Where to find a top-rated pediatric allergist near me?
To find a top-rated pediatric allergist near you, you can easily run a search on a search engine like google with the key phrase "top-rated pediatric allergist near me" or "best pediatric allergist near me". These key phrases should be able to provide you with some incredible physicians who specialize in pediatric allergies.
Another fantastic option is to book an appointment by calling or visiting our website at Piniella Asthma and Allergy. Our pediatric allergists are available to help your child(ren) feel better sooner. We have two locations to serve you in Coral Gables, FL and Palmetto Bay, FL. Both clinics are available by appointment only. Palmetto Bay, FL hours of operation are on Tuesdays from 9:00 AM to 4:00 PM, while our Coral Gables, FL location is open Monday 1:00 PM to 4:00 PM and Thursdays from 9:00 AM to 4:00 PM. We serve patients from Coral Gables FL, Palmetto Bay FL, Westchester FL, Brownsville FL, Kendall FL, Pinecrest FL, Richmond West FL, and Goulds FL.