Nasal, Sinus and Seasonal Allergy Treatment Specialist in Coral Gables, FL and Palmetto Bay, FL
At Piniella Asthma & Allergy, we offer wide variety of seasonal allergy treatments. For more information, call us or schedule an appointment online. We have convenient locations to serve you in Coral Gables, FL and Palmetto Bay, FL!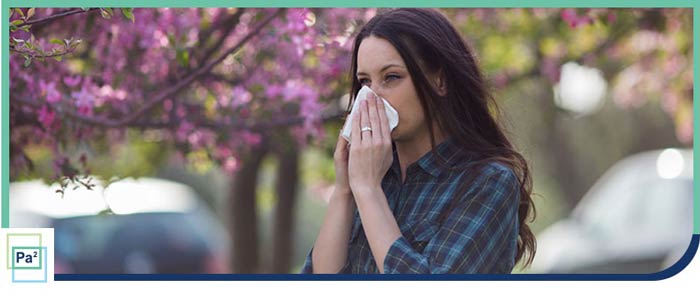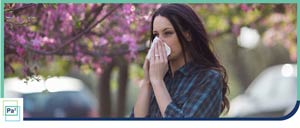 Every year, thousands of Americans experience nasal, sinus and seasonal allergies and are left in pain or discomfort. The symptoms caused by these allergies can keep many people from living normal, healthy routines, and are often resolved with over the counter medications. While temporary medications can help some people relieve symptoms for a bit, they are not the best solution for those with serious symptoms. At Piniella Asthma & Allergy Center, our team of allergy physicians and experts provide top quality diagnostics and treatment plans for patients living with nasal, sinus and seasonal allergies. We have a reliable team of allergy professionals who provide reliable and timely medical care throughout the week, all in the comfort of our South Florida allergy clinics located in Miami and Palmetto Bay. When you walk into our allergy clinics, you will receive the best possible allergy care in the area from licensed and experienced allergy doctors. We concentrate on the testing and treatment of allergies, asthma and other immune system responses to seasonal allergies. While many allergies arise in South Florida during spring and summer, our allergy professionals are available to provide medical care and treatment throughout the year.
Most people have experienced nasal or sinus allergies at some point during the year, but symptoms can be very mild for many, and severe for others. Common symptoms of nasal, sinus and seasonal allergies include:
• Sneezing
• Runny or stuffy nose
• Watery and itchy eyes
• Itchy sinuses, throat or ear canals
• Ear congestion
• Postnasal drainage
• Headache
• Wheezing
• Coughing
If you or a loved one are experiencing any of these symptoms and believe that it may be due to allergies, then it is important to see an allergist for a complete diagnosis and treatment plan. At our clinics, we provide timely and high quality allergy tests that help to inform your doctor of the next treatment steps. These are either skin or blood allergy tests, and can help to determine what allergens are causing your symptoms. From there, Dr. Carlos Piniella and the rest of our team can provide different treatment options that are best suited to your individual allergy needs. We offer medications and immunotherapy options, and can walk you through the different strategies for helping with painful or uncomfortable allergy symptoms. If Piniella Asthma & Allergy Center in Miami and Palmetto Bay sound like the perfect option for your family, then we welcome you to schedule a consultation with us today. Our team of seasonal allergy specialists is ready to help every family member with all of their allergy testing and treatment needs, all in the comfort of our allergy clinics in South Florida. We hope Dr. Piniella and the rest of our team can help you feel better soon! We serve patients from Coral Gables FL, Palmetto Bay FL, Westchester FL, Brownsville FL, Kendall FL, Pinecrest FL, Richmond West FL, and Goulds FL.