Insect Bite Allergy Treatment Specialist in Miami, FL
Speak to a board-certified allergist Dr. Carlos J. Piniella at Piniella Asthma + Allergy about insect allergies and treatment options. For more information, call us or schedule an appointment online. We have convenient locations to serve you in Coral Gables, FL and Palmetto Bay, FL!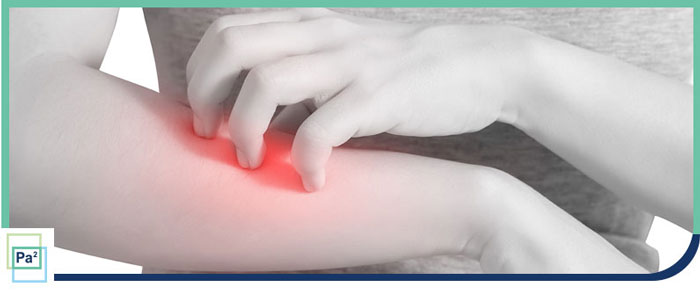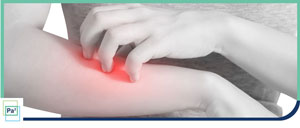 If you have ever experienced an insect sting or bite, you probably know how painful and uncomfortable they can be. From bees to ants, insect stings can cause extremely distressing symptoms, such as rashes, hives or swelling. Finding an allergy specialist that is accessible and prepared to help you recover from a sting is an essential first step in feeling better as soon as possible. For people who have repeatedly shown symptoms from insect stings, it is important to get the appropriate allergy test and treatment plan as well. While some people show minor symptoms initially, these can get more serious over time and must be dealt with appropriately. At Piniella Asthma & Allergy, our team of allergy specialists can provide the appropriate testing and treatment strategies to keep you healthy and safe when an insect sting happens out of nowhere. We offer accessible and flexible appointments throughout the week at three conveniently located allergy clinics in Miami, Palmetto Bay and Coral Gables.
Allergic reactions to insect stings can vary greatly, from anaphylactic shock to a minor rash. If you or a loved one are hoping to find out exactly what type of insect sting you are allergic to, then allergy testing at Piniella Asthma & Allergy is the first step to recovery. When you walk into our clinic, our team of insect allergy specialists can provide you with different options for allergy testing, and provide the test that is best for you. The two most common types of allergy tests administered are skin tests and blood tests. We deliver results from your allergy test in a timely manner, so that we can next help you with finding the right treatment strategy. There are a number of solutions for people who suffer from allergic reactions to insect stings, which include medication (such as epinephrine), allergy injection therapy, and preventive methods. Dr. Carlos Piniella and the rest of our experienced allergists will work with you to find the solution that works best for you. While insect sting allergies can be a frustrating allergy to live with, there are various solutions out there to keep you healthy and protected year-round.
At Piniella Asthma & Allergy in South Florida, our team of allergy doctors provides top quality allergy diagnosis and treatment solutions throughout the year. We know that every patient has different medical needs when it comes to their allergies, so we focus on providing attentive and personalized allergy treatments. Our entire team has years of experience in providing allergy services to patients of all ages and backgrounds, from children to the elderly. If you would like to learn more about our testing or treatment options for insect sting allergies, we welcome you to give us a call today or to schedule an initial consultation with Dr. Piniella. We serve patients from Coral Gables FL, Palmetto Bay FL, Westchester FL, Brownsville FL, Kendall FL, Pinecrest FL, Richmond West FL, and Goulds FL.