Asthma Treatment Specialist in Palmetto Bay, FL
Don't suffer from asthma and visit our expert doctors at Piniella Asthma + Allergy in Palmetto Bay, FL. Our experienced allergist and friendly doctors look forward to helping you feel your best! For more information, call us or schedule an appointment online. We are conveniently located at 9275 SW 152 Street, Suite 210 Palmetto Bay Village, FL 33157.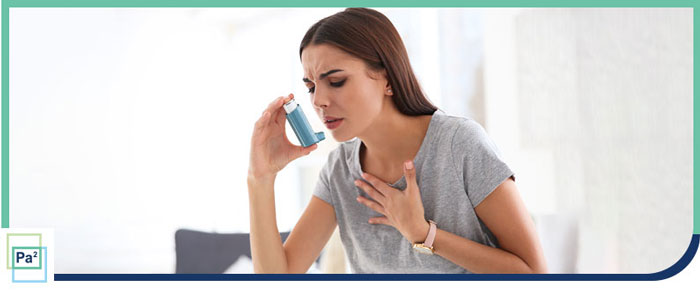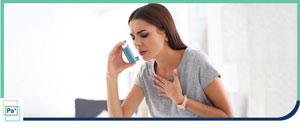 Finding a highly skilled doctor to help you with your asthma treatment can be difficult. Fortunately, the board-certified doctors at Piniella Asthma + Allergy are available five days a week at convenient hours to assist with your asthma treatment. Our doctors and allergists have years of experience and can help you manage this condition. If you aren't pleased with the efforts of your current doctor, visit our medical professionals today for a consultation. While asthma has no cure, there are several ways to treat it so you can manage this condition. At our asthma and allergy center, we can treat your asthma by:
Identifying the triggers
Medication (for quick relief and long-term treatment)
Immunotherapy (allergy shots)
Our highly skilled allergist will work with you one-on-one to identify what exactly triggers your asthma attacks. Once narrowed down, we'll develop a plan for you to avoid those triggers. Avoiding them will reduce the chances of an asthma attack. When avoiding allergens and irritants just isn't possible, there are several medications out there that can provide immediate relief. However, these are just short-term solutions.
Long-term medications are taken regardless if you are showing any symptoms or not. You will work with our doctors to help fine-tune the dosage, so you can feel the best with the lowest possible dosage so that you don't suffer any possible side effects. Immunotherapy, also known as allergy shots, trains your body to resist and develop a tolerance for the triggers of asthma. What will work best for you? Every patient is different, so it's vital you talk with our allergists to help develop the best-customized treatment for your asthma. Piniella Asthma + Allergy in Palmetto Bay is located at 9275 SW 152 Street, Suite 210, Palmetto Bay Village, FL 33157. We are open Mon-Fri 9am-5pm, Tues-Thur 8am-6pm, Wed 8am-5pm. We accept most major insurances including United Health Care, Tricare, Medicare, Medicaid, Blue Cross Blue Shield, and Aetna. For a complete list of insurance carriers we work with, please visit our insurance page. Don't see your company listed on our website? Call our friendly staff at (305) 363-6681, and we'll research what your options are. We look forward to helping you breathe a little easier. The board-certified doctors at Piniella Asthma + Allergy look forward to meeting you! We serve patients from Coral Gables FL, Palmetto Bay FL, Westchester FL, Brownsville FL, Kendall FL, Pinecrest FL, Richmond West FL, and Goulds FL.