Allergy Testing Specialist Q&A
Are you showcasing signs and symptoms of allergies, then an allergy test may be required. At Piniella Asthma + Allergy, we provide allergy testing's if you need them. Call us for more information or schedule an appointment online! We have convenient locations to serve you in Coral Gables FL and Palmetto Bay FL.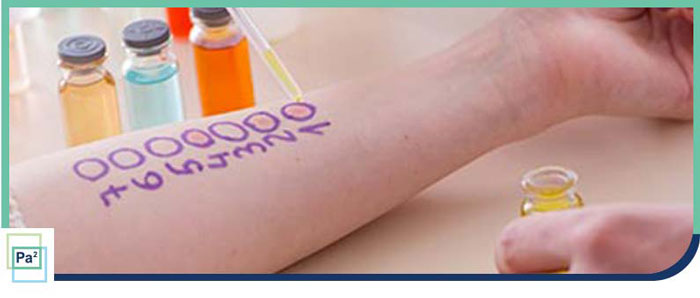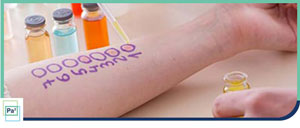 Table of Contents:
When should I get an allergy test?
How do you get tested for allergies?
Is allergy testing usually covered by insurance?
When should I get an allergy test?


Allergy tests are available to help you find out the allergies you have to the things you eat, touch, or breathe in. Allergy tests are normally done through skin tests or blood tests.

However, allergy tests are not always enough, you will have to have a doctor do a physical exam and a review of your medical history to help diagnose any allergies combined with an allergy test.

If you are showcasing symptoms of an allergy, and the over-the-counter medications for allergies are not helping, visiting a doctor to get help will be the first major step in the right direction. Your doctor should ask about your medical history during your visit with them, and from there if any signs and symptoms point to allergies, your doctor will request you complete a certain allergy test from an allergist or immunologist.

Skin tests are one of the most common allergy tests that patients receive. A skin test is done by pricking the skin with a needle that has a tiny amount of whatever you may be allergic to.

If you showcase a rash or if you are taking medication that can affect the results of the skin test, you may be given a blood test instead.

If you think you may have chronic hives, you do not normally need to have an allergy test completed. However, depending on certain circumstances, your doctor may suggest a test to make sure that the hives are not being caused by other conditions like a thyroid disorder.

How do you get tested for allergies?


Allergy tests involve one of two testing methods, which is a skin or blood test. They are done to find out what substance, or allergen is causing triggers for an allergic reaction in the individual.

Skin tests are done due to their rapid results, reliability, and they are usually less expensive than a blood test. Once your doctor refers you to an allergist or an immunologist, an appointment will be booked. During this appointment with the specialist, you will have a skin test or a blood test completed.

A Skin test is a small amount of whatever suspected allergen is placed on the skin or below the skin to see if the individual showcases a reaction. There are three different types of skin tests that can be completed.

1. Skin prick test
A Skin prick test is completed by placing a droplet of a solution that contains a possible allergen on the skin, this will be done with a series of scratches or needle pricks that will allow the solution to enter the skin.

2. Intradermal test
An Intradermal test is a small amount of the allergen injected under the skin. This test is much more sensitive than the skin prick test.

3. Skin patch test
A Skin patch test is completed by placing the allergen solution on a pad that is then taped to the skin for a certain time frame which is 24 to 72 hours.

Is allergy testing usually covered by insurance?


Usually, allergy tests are covered by major medical insurances. To be sure that the allergy tests that you are being referred to complete are covered, you can contact your insurance provider and ask. However, if you do not have coverage from medical insurance to pay for the cost of an allergy test, or the clinic you are using does not take your certain medical insurance for allergy testing, you can pay an "out-of-pocket" expense for the test, and get reimbursed from your insurance provider, or talk to the clinic to see if they provide financing available for such tests.

If you think you are showcasing signs or symptoms of allergies, and are wanting to get tested, contact Piniella Asthma and Allergy clinic today. Our experienced and knowledgeable physicians will be able to conduct a medical examination and provide an allergy test determining the information they have received from the examination. We serve patients from Coral Gables FL, Palmetto Bay FL, Westchester FL, Brownsville FL, Kendall FL, Pinecrest FL, Richmond West FL, and Goulds FL.