How Accurate Are Allergy Tests?
The accuracy of results will depend on the individual being tested and the type of allergen being tested for. Visit Piniella Asthma + Allergy today to learn more. 

Contact us

 today or visit us online to 

book an appointment

. We have convenient locations to serve you in 

Coral Gables FL

 and 

Palmetto Bay FL

.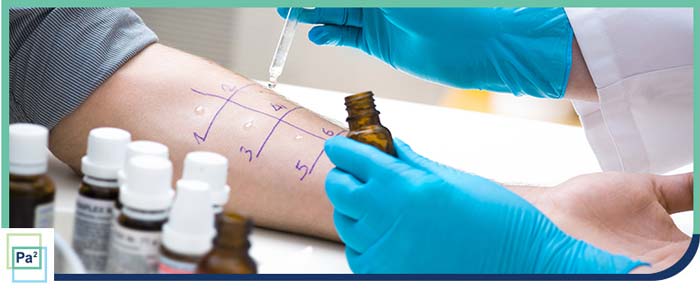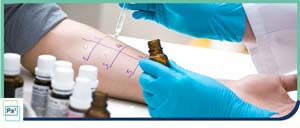 Table of Contents:
Can allergy tests be wrong?
How common are false negative allergy tests?
How often should you repeat allergy testing?
Which allergy test is most accurate?
Allergy tests are one of the most common types of diagnostic tests performed in North America. They are used to test for specific types of allergy or sensitivity to a specific allergen. Allergy tests come in many forms, such as the skin prick test (SPT), which measures whether a person is allergic to the particular substance in question by testing the person's blood for the presence of antibodies that have been produced in response to the substance. The most common allergens that can be tested with an allergy test are foods, dust mites, animal dander, pollens, and ragweed.
Can allergy tests be wrong?


Yes, allergy tests can be wrong. Any type of allergy test—including skin prick tests, blood tests, and skin patch tests—has the potential to return false-negative or false-positive results. A false-negative result means that the test came back negative, but there was actually an allergy; a false-positive result means that the test came back positive when there was no allergy.
How common are false negative allergy tests?

False-negative allergy test results are quite rare, but it is still possible in certain situations. A result may be false-negative if the test is designed to detect allergens to which the patient is not allergic; if the patient is allergic to allergens that are not tested for, the result could be negative, falsely indicating there is no allergy.
How often should you repeat allergy testing?

While there are no limitations on the frequency of allergy testing, retesting every two years is typically considered reasonable. However, there are certain circumstances that can affect this decision, including if new allergy symptoms arise, if current allergy symptoms worsen or do not improve with treatment, or if medications do not provide adequate relief.
Which allergy test is most accurate?

The various allergy tests provide different levels of accuracy, depending on the unique circumstances of each situation.

• Skin Prick Test — Commonly referred to as SPT, the skin prick test is one of the most common allergy tests performed. Skin tests are thought to be the most accurate and inexpensive methods to confirm allergens, which involve gently pricking the skin on the arm or back with suspected allergens. Results are ready in as little as 20 minutes, and the doctor will observe the reactions.

• Blood Tests — Blood tests, which are available in many forms, are another common way to measure the presence of an allergy. The most popular blood tests include radioallergosorbent testing (RAST), ImmunoCAP testing, and the ELISA test. Blood tests typically detect the presence of certain antibodies in the blood, which can determine the type as well as the severity of the allergy.

• Food Challenge and Elimination Testing — In certain situations, an allergist may recommend a food challenge and elimination test. This involves eliminating certain foods that are suspected to cause allergies but can also involve restricting one's diet and slowly introducing certain foods back into the diet. Although this test is riskier compared to the above-discussed allergy tests, as moderate to severe allergic reactions may occur, it is the most accurate method used in diagnosing food allergies. This type of test is best performed under medical supervision, which allows any complications to be observed and treated right away, should they arise.
 
If you or someone you love is experiencing allergic symptoms, trust the professionals at Piniella Asthma + Allergy to provide you with lasting relief. Call us today to book an appointment with our allergy specialist, or visit one of our two locations: we have one in Coral Gables, FL; and one in Palmetto Bay, FL. We look forward to serving you! We serve patients from Coral Gables FL, Palmetto Bay FL, Westchester FL, Brownsville FL, Kendall FL, Pinecrest FL, Richmond West FL, and Goulds FL.