Allergist Vs. Dermatologist: What's the Difference?
Get trusted and comprehensive care for all kinds of skin conditions by board-certified Allergists-Immunologists Dr. Carlos Piniella, MD at Piniella Asthma + Allergy. For more information, contact us or book an appointment online. We have convenient locations to serve you in Coral Gables FL and Palmetto Bay FL.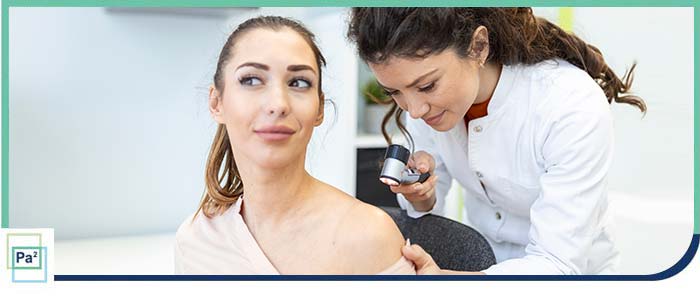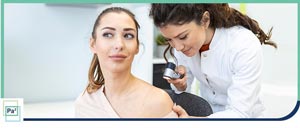 Table of Contents:
What does an allergist help with?
What does a dermatologist do?
What is the difference between an allergist and a dermatologist?
Is it better to see a dermatologist or allergist?
Many people have allergies and skin problems. Doctors who treat these conditions are called allergists and dermatologists. They're both knowledgeable about the human body, disease states, and treatment methods. However, there are some important differences between the two fields of medicine. This is because allergies and skin conditions differ in severity, treatment methods, and frequency of occurrence.
What does an allergist help with?


Allergies occur when your body overreacts to a certain substance- such as a protein or a bacterium. A person with allergies may have itchy skin, mouth blisters, or trouble breathing. In severe cases, death may occur if medical help isn't sought quickly. Dermatologists are the primary doctors who treat skin problems like warts and acne. These problems occur when your skin cells grow out of control and form blemishes on your skin. Allergies are less common than skin conditions, but they're very serious when they happen. Both allergists and dermatologists understand the importance of treating these disorders effectively.
 
Like allergies, asthma is a condition of the respiratory system. However, asthma's symptoms are more severe than allergy symptoms. This is because airways become blocked in cases of asthma rather than open up as in cases of allergies. Hence, asthmatics need to use inhalers to open their airways so they can breathe normally again. Both allergists and dermatologists are qualified to treat asthma; however, treatments used by each field are different. Allergists use medicines for their allergies, while dermatologists use skin treatments like creams for their skin conditions.

What does a dermatologist do?


Board-certified dermatologists have extensive training that enables them to accurately diagnose and properly treat more than 3,000 skin, hair, nail, and cosmetic conditions.
 
If you watch a dermatologist at work any given day, you've probably seen them:
 
• Treatment of malformed birthmarks in babies that threaten a child's vision. 
• Removing the mother's deadly melanoma at its earliest, most treatable stage. 
• Help for a college student with chronic eczema who can barely sleep. 
• Diagnosis of life-threatening liver disease causing grandfather's unbearable itching. 
• Treating a young woman's hair loss helped her gain the confidence to find a job. 
• Your dermatologist knows the difference between something small and something big.
 
Dermatologists also know that skin conditions can have a serious impact on your health and well-being. Sometimes a skin condition is a sign of a serious underlying health problem, and your dermatologist may be the first to notice. For example, signs of diabetes and heart disease show up on the skin.
 
Your dermatologist knows that a skin condition doesn't have to be life-threatening to affect a person's quality of life. Skin conditions can lead to trouble sleeping, poor self-image, severe depression, or decreased productivity. Eczema (also known as atopic dermatitis), hair loss that causes scarring, and psoriasis are some conditions that can cause this.

What is the difference between an allergist and a dermatologist?


Both allergists and dermatologists treat internal conditions such as blood disorders and cancer. However, their treatments differ slightly because of the different severities of these disorders. It's important to know how to identify symptoms for the treatment of common maladies- both medical and surgical- with the guidance of a qualified medical professional in your local area!
 
Dermatologists are experts in treating and caring for the skin. In addition to treating the skin, dermatologists also treat hair and nails. As medical specialists, dermatologists must not only complete pre-med courses and four years of medical study but also complete a one-year internship and three years of specialist training. This prolonged training is necessary to treat an organ as extensive as the skin. You'll see dermatologists for acne, melanoma, eczema, rosacea, and psoriasis, among many other conditions. Some dermatologists also perform cosmetic procedures such as facelifts, Botox injections, and lip fillers.
 
An allergist or immunologist is a doctor who specializes in detecting and treating allergic reactions and other immune reactions. Allergists are also medical professionals, and in addition to medical school and residency, they are required to complete a two-year fellowship with a licensed allergist for a total of nine years of postgraduate training. Allergists treat asthma, one of the most common allergic and immune reactions in humans. Your allergist can also help you find the best way to treat common environmental allergies like hay fever. Perhaps the best-known treatment offered by allergists is the allergy test, in which small amounts of extracts of various allergens are injected into the skin to determine which allergens are causing a reaction. Some allergists may also try to desensitize patients to allergens by introducing a series of injections of a low-concentration solution of the specific allergen into the patient's body – which is a process that is known similar to vaccinations.

Is it better to see a dermatologist or allergist?


It completely depends on what you are looking to have diagnosed or treated. If you have allergies or asthma, an allergist would be your best option to visit. If you have skin allergies or issues like eczema then a dermatologist would be your best option. But at Piniella Asthma + Allergy our board-certified allergist-immunologist can help you with all kinds of skin allergies. He can diagnose and treats conditions that cause skin reactions, respiratory reactions, and immune system reactions. Dr. Carlos Piniella, MD focuses on understanding the cause of allergic reactions and the body's immune response to different allergens, as well as how to reduce or stop reactions.
 
At Piniella Asthma + Allergy, we offer dependable and comfortable care for a positive experience every time. Our team is experienced, and knowledgeable, and will get you the answers that you're looking for in a timely and professional manner. If you'd like to book an appointment with our allergist, contact us here or book online for an appointment. We're always happy to answer any questions that you may have so please feel free to reach out to us! We serve patients from Coral Gables FL, Palmetto Bay FL, Westchester FL, Brownsville FL, Kendall FL, Pinecrest FL, Richmond West FL, and Goulds FL.