Skin Allergy Clinic in Coral Gables and Palmetto Bay, FL
Skin allergies occur when your skin is in contact with something that is an allergen or irritant. Trust the experienced allergist of Piniella Asthma + Allergy for specialized & quality care. Contact us today or schedule an appointment online. We have convenient locations to serve you in Coral Gables FL and Palmetto Bay FL.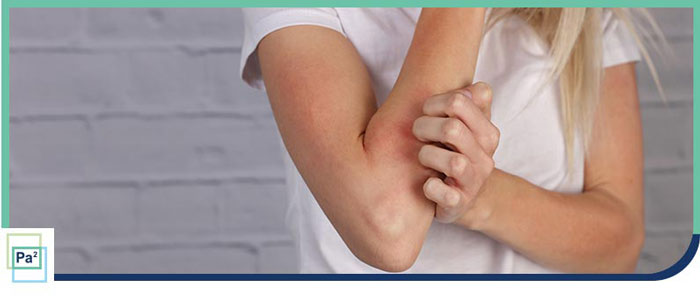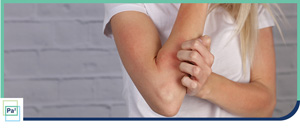 Table of Contents:
What is the main cause of skin allergies?
Which food causes skin allergies?
Does a skin allergy heal on its own?
Why do skin allergies happen?
While many of us will develop the occasional hive or rash and not have a cause we can think of to trace the reaction back to, many of the mild skin reactions we experience are caused by allergies. Reactions that show up in the form of rashes, hives, eczema, or anything that is irritating, itchy, or sore on the skin could be the result of an allergic reaction to either someone our skin has come into contact with or something that we have ingested.
What is the main cause of skin allergies?

The most common causes of an allergic reaction to the skin include exposure to allergens such as plants, bugs, latex, jewelry, sun, and cosmetics. Allergic reactions to plants such as poison ivy and poison oak occur when a leaf on the plant is damaged and releases oil that when contacted with the skin, causes a red and itchy rash with blistering or bumps. Many people are allergic to bee or wasp stings, but can also show to have allergic reactions to any sort of bug bites such as a mosquito or spider bites. The difference between a normal reaction to a bug bite or sting versus a reaction that is indicative of an allergy is the severity of the reaction (increased redness, swelling, itching, etc.). Exposure to latex or rubber gloves is also a common cause of an allergic reaction when in contact with skin, and reactions can range from a slight rash at the point of contact to the development of anaphylaxis if the allergy is severe enough. Metal nickel has been shown to be the most common cause of skin allergies, as it is used to make jewelry, glasses frames, belts, paperclips, and much more. If you develop hives or rashes from being out in the sun and it is not because of a sunburn (though it may look similar to sunburn in some cases), you may have an allergy to UV rays. Some cosmetics may make allergic reactions to the sun worsen because of how the chemical in the products reacts both with your skin and the UV rays.
Which food causes skin allergies?

The foods that are most likely to be the cause of a skin allergy include peanuts, eggs, wheat, dairy, shellfish, and soy. Skin allergies caused by food will typically lead to itchiness, hives, redness, and potentially swelling of the face, mouth, and throat if the reaction is severe. The development of hives and eczema are very common indicators of a food allergy.
Does a skin allergy heal on its own?

Typically, the more minor symptoms experienced from a skin allergy will go away on their own within a week or two, or sooner, if the reaction is just itchiness, swelling, or hives. However, this kind of reaction can be very irritating and uncomfortable so it is still recommended that you seek treatment to help diminish the symptoms sooner. More severe reactions that affect breathing or cause swelling of the mouth or throat should be addressed as soon as possible as they are life-threatening and can end up blocking or completely closing off your airways. Call 911 right away if you or someone you know is experiencing severe symptoms to get treatment immediately. If the reactions are mild but not going away, the allergy could be to a new laundry detergent, fragrance, food, or lotion that has been recently added to your life. You will likely need to try to change out factors such as those listed to see if the allergies go away.
Why do skin allergies happen?

Skin allergies occur when your skin is in contact with something that is an allergen or irritant. While the symptoms are typically pretty mild, the itchiness that develops can cause a great deal of discomfort, so treating both the irritated skin itself and trying to figure out what the cause are the best approaches for action. An allergist specialist will be able to help you identify the cause of the reaction to help you avoid developing the allergic reaction again in the future. They will also be able to offer professional advice regarding treatments to diminish your symptoms of allergies if they are likely to occur again in the future.

Piniella Asthma + Allergy has a trained team of allergy professionals who can provide the care you need for allergies. We provide friendly and professional service and are happy to help. Please call or use the online system to book an appointment. We serve patients from Coral Gables FL, Palmetto Bay FL, Westchester FL, Brownsville FL, Kendall FL, Pinecrest FL, Richmond West FL, and Goulds FL.