Is Pediatric Allergist the same as Pediatric Immunologist?
At Piniella Asthma + Allergy, we know that the health and safety of your child is your top priority – and we make it ours as well. Be confident knowing they'll be seeing a highly experienced pediatric allergist like Dr. Carlos Piniella, MD who will help diagnose and treat their condition for a better quality of life all around. For more information about our pediatric services, contact us here. Or, if you'd like to book an appointment, you can do so online at your earliest convenience. We have convenient locations to serve you in Coral Gables FL and Palmetto Bay FL.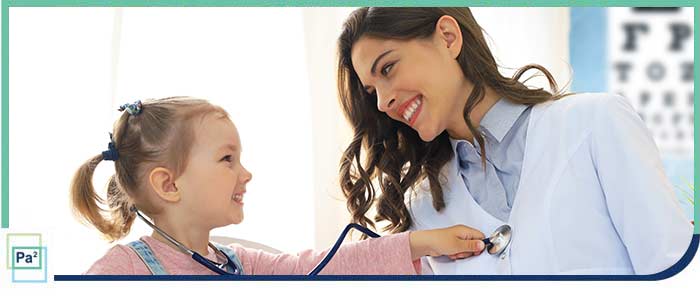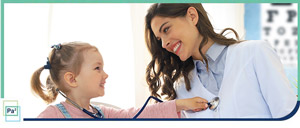 Table of Contents:
What conditions does a pediatric allergist treat?
What conditions does a pediatric immunologist treat?
When to visit a pediatric allergist or pediatric immunologist?
Is a pediatric immunologist the same as a pediatric allergist?
If your child suffers from allergies or problems with their immune system, you may be referred to a pediatric allergist (also known as a pediatric immunologist). Pediatric allergists have a high level of education, knowledge, and experience in treating conditions as they relate to allergies or the body's immune response. They also know how to examine and work with children to make sure the visits are calm and relaxing.
What conditions does a pediatric allergist treat?

A pediatric allergist specializes in treating allergies and immune conditions that affect children. Some of the most common conditions that a pediatric allergist will treat are:

⦁ Allergies to insect bites and stings
⦁ Asthma and respiratory diseases
⦁ Autoimmune disorders and symptoms, such as sinusitis, pneumonia, thrush, recurring abscesses, and unusual infections.
⦁ Eczema (atopic dermatitis)
⦁ Food allergies
⦁ Hay fever (allergic rhinitis) and other eye diseases
⦁ Hives (urticaria)
⦁ Medications allergies
⦁ Sinusitis
⦁ Welts

Pediatric allergists use specialized testing and equipment to diagnose allergies or immune problems in children. They are highly proficient in providing care that is tailored to young children in order to make sure that they feel safe and comfortable from beginning to end.
What conditions does a pediatric immunologist treat?

Pediatric immunologists, also known as pediatric allergists, diagnose and treat a wide variety of conditions caused by allergies or a malfunctioning immune response. They evaluate and diagnose children, helping them manage and treat disorders for a higher quality of life.

Conditions that pediatric immunologists treat include:

⦁ Allergic reactions to food, insect bites, medication, vaccines, and environmental allergens
⦁ Autoimmune diseases
⦁ Eye diseases (such as hay fever)
⦁ Gastrointestinal disorders 
⦁ Respiratory diseases (such as asthma and sinusitis)
⦁ Skin diseases (such as like eczema, hives, welts, and contact dermatitis)

Immunologists/allergists also conduct continuous research to understand why the immune system malfunctions in some individuals and what can be done to bolster a healthy immune response.
When to visit a pediatric allergist or pediatric immunologist?

Allergic reactions take place when your immune system overreacts to an allergen being inhaled, ingested, or touched. Symptoms of mild-moderate allergies often include coughing, sneezing, itchy throat, and watery eyes. However, severe allergic reactions can lead to skin inflammation, hives, eczema, low blood pressure, asthma attacks, and even death if not resolved promptly.

Your child might need to see an allergist if they are exhibiting any of the signs or symptoms of having allergies or an immune disorder. If they experience frequent allergic reactions or have consistent recurring infections, you should contact a pediatric allergist as soon as possible.
Is a pediatric immunologist the same as a pediatric allergist?

Both immunologists and allergists treat health issues brought on by allergies or immune system issues. The term 'immunologist' and 'allergist' can be used interchangeably as they both refer to a medical professional that prevents, diagnoses, and treats conditions that affect the immune system or cause a negative immune response.

This goes for pediatric immunologists and allergists as well. If you're seeing one, you're automatically seeing the other – so be aware that different professionals may refer to themselves using different terminology.

At Piniella Asthma + Allergy, we offer dependable and comfortable care for a positive experience every time. If you're in need of a pediatric allergist, our team is experienced, and knowledgeable, and will get you the answers that you're looking for in a timely and professional manner. If you'd like to book in with our pediatric allergist, contact us here or book in online for an appointment. We're always happy to answer any questions that you may have so please feel free to reach out to us! We serve patients from Coral Gables FL, Palmetto Bay FL, Westchester FL, Brownsville FL, Kendall FL, Pinecrest FL, Richmond West FL, and Goulds FL.