Pediatric Food Allergist in Palmetto Bay, FL
At Piniella Asthma and Allergy, we don't want your little ones to suffer from food allergies. Contact us today to inquire about our food allergy treatments or book an appointment online to visit our food allergist. Our clinic is located at 9275 SW 152 St, Suite 210 Palmetto Bay Village, FL 33157.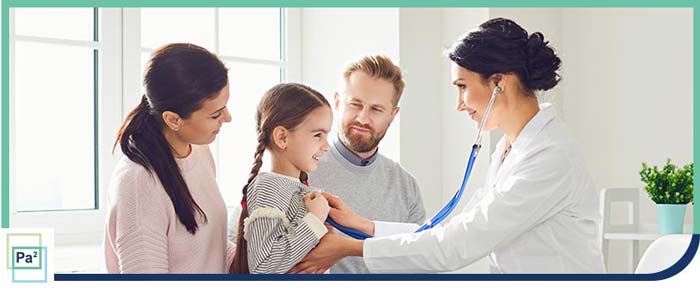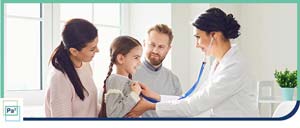 Table of Contents:
When should a child see an allergist?
How do I know what my child is allergic to?
What happens at your first allergist appointment for a toddler?
When should a child see an allergist?


If your child has adverse reactions to specific foods, then testing for allergies is important for both their health and safety. Your child can undergo allergy testing at any age, although it is important to know that skin tests are not generally performed on children under the age of six months and that allergy tests may not be accurate in children who are very young.

Some of the symptoms that your child may experience include the following: skin rashes; difficulty or trouble breathing; coughing; sneezing, congestion, or a runny nose; itchy eyes; and/or an upset stomach. Given that allergies can be triggered by a variety of antigens – both indoor and outdoor, including different foodstuffs – you should keep track of their symptoms and if you notice the above, it is important that you make an appointment with either your pediatrician or an allergist.

How do I know what my child is allergic to?


It is important to recognize the symptoms of an allergic reaction. If your child has a food allergy, for example, they will develop any of the following symptoms either a few minutes or an hour after ingesting the food:

• Congestion or runny nose;
• Cough;
• Diarrhea;
• Dizziness or lightheadedness;
• Itching around their mouth or ears;
• Nausea;
• Hives;
• Eczema (a red, itchy rash);
• Shortness of breath or difficulty breathing;
• Sneezing;
• Stomach pain;
• A strange taste in their mouth;
• Swelling of the lips, tongue, and/or face;
• Vomiting;

Allergies can affect children of any age and younger children may not always be able to clearly explain their symptoms, so it is important that you, as a parent, know how to interpret what your child is feeling. For example, your child may say that their mouth itches or that there is something stuck in their throat – all of which could be signs of a possible allergic reaction.

If you suspect that your child may have an allergy, it is important to keep a close eye on them and keep track of any symptoms that might present themselves. Write these down and bring a list of them with you to your child's first appointment with an allergist, as they will ask for these and they can help with treatment and identifying what your child is allergic to.

What happens at your first allergist appointment for a toddler?


At your first allergist appointment, your physician will ask when you noticed the appearance of symptoms in your child along with requesting their medical history and to know if they are on or have taken any medications recently. Your physician will also ask about whether anyone in your child's family has a history of allergies or asthma and will include a physical exam and testing for allergy sensitivities.

There are several different tests that can be done to determine what specifically your child is allergic to, which may include skin tests, blood (in vitro) tests, and the use of an elimination diet. Skin and elimination diet tests tend to be the most commonly used allergy tests and are also usually more accurate than blood tests.

If you believe that your child has an allergy or asthma, then we at Piniella Asthma and Allergy are here to help. To book an appointment with one of our allergy specialists, please call us at (305) 363-6681 or visit our website to request an appointment online. We serve patients from Coral Gables FL, Palmetto Bay FL, Westchester FL, Brownsville FL, Kendall FL, Pinecrest FL, Richmond West FL, and Goulds FL.