Coral Gables Allergist at 6705 SW 57th Ave # 520 South Miami, FL 33143
If you are in search of an allergist near you, you have come to the right place! At Piniella Asthma and Allergy, our allergist is here to help you deal with the symptoms you are experiencing from your new or unknown allergy. Request an appointment online or Contact us now! We are conveniently located at 6705 SW 57th Ave # 520 South Miami, FL 33143!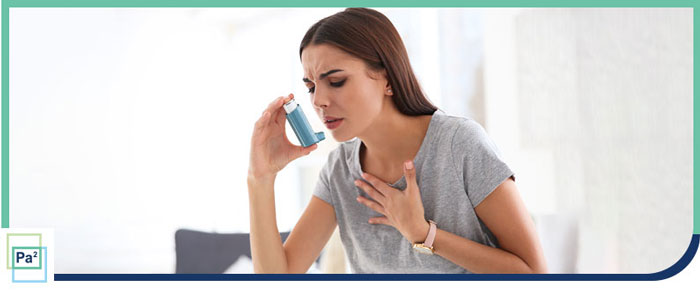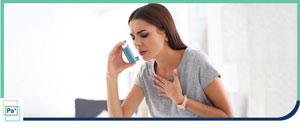 Table of Contents:
When should you see an allergist?
Do you have to have a referral for an allergist?
How are allergy symptoms treated?
Allergies are extremely common and fortunately, mostly not serious. Allergies are typically a reaction of the immune system in response to a seemingly harmless substance, like dust or certain types of food. For most people, they will show no adverse signs. However, for others, their immune system is activated as if a threat was detected and triggers a reaction. Sometimes allergies can be serious, even life-threatening.
When should you see an allergist?


When you are experiencing any of these symptoms, it is a good time to see an allergist:

• Cold symptoms that persist for two weeks or longer
• Cough that will not go away
• Allergic reaction caused by medication, insect sting, or food
• Asthma warning signs such as frequent cough (especially at night or after exercise), wheezing, shortness of breath, or chest tightness
• Three or more ear, sinus, throat, or lung infections in a year
• Allergic rashes, such as contact sensitivities and hives
• Increase of allergy symptoms after a new pet is introduced to the home
Do you have to have a referral for an allergist?


A referral may be required to see an allergist, as they are a specialized form of healthcare. However, your primary care provider will not hesitate to refer you to a specialist if necessary. If they believe that they can treat your symptoms without specialized care, consider yourself lucky, as your symptoms are not serious enough to require a visit to a specialist. However, seeing an allergist is often necessary to create a proper treatment plan for you or your child.
How are allergy symptoms treated?


Some symptoms are mild and do not require treatment. However, there are several kinds of treatment options available to treat your symptoms:

• Antihistamines are often the first line of medication in the treatment of allergies. Antihistamines block the effect of histamine. Histamine is a chemical made by your body when you have an allergic reaction. Antihistamines should not be given to children under the age of 4. If your child is between the ages of 4 and 6, ask your healthcare provider before giving them any antihistamines.
• Immunotherapy is a type of treatment that includes shots or pills containing small amounts of the allergens causing a reaction. It can take several months before your symptoms start to decrease.
• Your healthcare provider may also recommend eye drops to help relieve your symptoms.
• Use "artificial tears," as these eye drops can help rinse out your eyes. Antihistamine eye drops may help, too. These eye drops are available without a prescription.
• You may find that nasal saline rinses help. This can remove dust, pollen, and dirt and help to loosen thick mucus. Saline rinses can also provide relief for symptoms of allergic rhinitis.
• If you smoke, try to quit. Cigarette smoke can make hay fever symptoms worse. Also try to stay away from others who are smoking, as second-hand smoke can exacerbate symptoms.
• Follow the full plan of treatment prescribed by your healthcare provider. Make sure you know when you should come back for a follow-up appointment. Keep all appointments for provider visits or tests.

If you or someone you know is exhibiting allergy symptoms, come to Piniella Asthma and Allergy today! Our team of board-certified allergists can help you find the relief you need. To talk with an expert, contact our office today. Visit us online or give us a call to schedule an appointment at our clinic. We serve patients from Coral Gables FL, Palmetto Bay FL, Westchester FL, Brownsville FL, Kendall FL, Pinecrest FL, Richmond West FL, and Goulds FL.