Allergist Accepting New Patients in Coral Gables & Palmetto Bay FL
Board-Certifed Dr. Carlos Piniella, MD specializing in allergic & immunologic disorders affecting both children & adults is accepting patients of all ages in both of our convenient locations. Visit Piniella Asthma + Allergy Center today to learn more about the treatment option available. Contact us for more information or schedule an appointment online! We have convenient locations to serve you in Coral Gables FL and Palmetto Bay FL.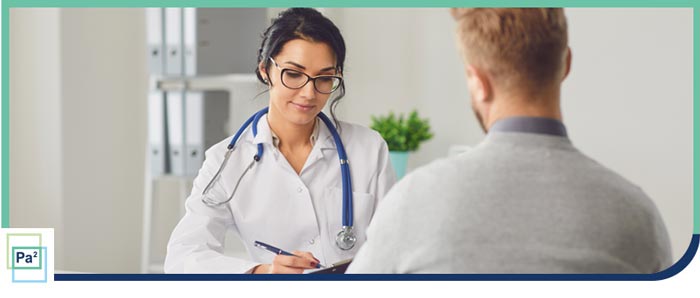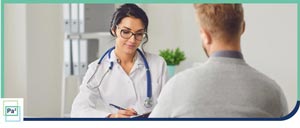 Table of Contents:
What happens if allergies are left untreated?
What are the benefits of getting treated with an allergy specialist?
When to see an allergist?
Allergies are the immune system's response to certain substances that are normally harmless, such as pollen, pet dander, or peanuts. Even though the cause of allergies is different, they often result in the same symptoms, such as runny nose, watery or itchy eyes, localized rash, and sneezing. While allergic symptoms are typically minor, they can negatively impact an individual's quality of life and should be diagnosed by an allergist. Allergists can implement a treatment plan that actively addresses symptoms, allowing people with allergies to enjoy life without worrying about a reaction.
What happens if allergies are left untreated?


While many people view their allergies as a seasonal or periodic nuisance, if left untreated, many allergic reactions can become worse from prolonged exposure. Stronger allergy symptoms can be brought on by periodic episodes of intense exposure; these episodes can gradually worsen if the allergen is not avoided. Untreated allergies also increase the risk of recurrent health sides effects such as skin, ear, and nasal infections. Common side effects of untreated allergies include:

• Skin Infection — Allergic contact dermatitis often presents uncomfortable symptoms that cause patients to completely avoid contact with the substance that is causing the reaction, such as essential oils, latex, and certain plants. Although untreated skin allergies will eventually fade, without treatment they are bound to recur the next time the individual makes contact with the substance.

• Sinus Infection — Airborne allergens affect the respiratory system, such as the lungs, throat, and nose, producing symptoms of sneezing, runny nose, and congestion. Patients with untreated allergies to airborne allergens, such as ragweed pollen, mold spores, cat dander, and dust mites, often experience sinusitis as a result. If untreated, bacterial or fungal sinus and ear infections can constantly recur, especially in people with weakened immune systems compromised by frequent allergic reactions.

• Lung Disease — Untreated allergies are especially deleterious for asthma patients and can make them sick more often and subject to severe, life-threatening asthma attacks. As a consequence, they can also develop new allergies to other substances.
What are the benefits of getting treated with an allergy specialist?

There are many benefits of receiving treatment from an allergy specialist or allergist, including their ability to:

• Provide relief when OTC medicines no longer work
• Help relieve chronic snoring or insomnia caused by allergies
• Relieve chronic sinus or ear infections related to allergies
• Diagnose the cause of frequent unexplained mouth and throat irritation
• Reduce the frequency of allergic reactions
• Improve the quality of life
• Improve the quality of sleep
• Identify triggers to be avoided
When to see an allergist?


There are many reasons that indicate it is time to seek professional care and guidance from an allergist, including:

• Allergies cause symptoms such as:
• Chronic sinus infections
• Nasal congestion
• Difficulty breathing
• Allergy symptoms occur several months a year
• Allergy symptoms are not easily controlled by antihistamines and over-the-counter medications, or those medications cause unacceptable side effects, such as drowsiness
• Allergies interfere with day-to-day activities
• Allergies negatively affect the quality of life
• Experiencing warning signs of serious asthma, including:
• Struggling to catch one's breath
• Frequent wheezing or coughing, especially at night
• Frequently short of breath
• Frequent feeling of chest tightness

Allergists can help improve the quality of life of people with all different types of allergies; they are the foremost professional for diagnosing and treating allergies and are experienced in a wide number of therapies to ameliorate symptoms.
 
If you are looking for an experienced and board-certified allergist to help you manage your allergies, come to Piniella Asthma + Allergy for professional care. Call us today to book an appointment with our allergist; we have two Florida locations to better care for you: in Coral Gables, FL, and Palmetto Bay, FL. We look forward to serving you! We serve patients from Coral Gables FL, Palmetto Bay FL, Westchester FL, Brownsville FL, Kendall FL, Pinecrest FL, Richmond West FL, and Goulds FL.