Skin Allergy Doctor in Coral Gables and Palmetto Bay FL
Learn more about skin allergies and the treatment options available. Piniella Asthma + Allergy is here for your healthcare needs. Contact us today or visit us online to book an appointment. We have convenient locations to serve you in Coral Gables FL and Palmetto Bay FL.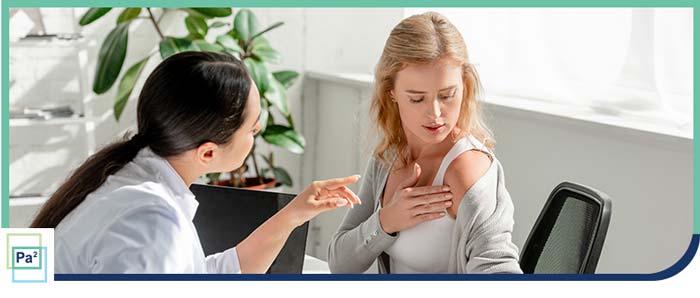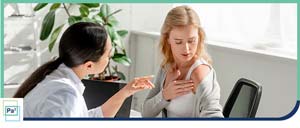 Table of Contents:
What is skin allergy?
What does a skin allergy look like?
What are the common types of skin allergies?
What are the common causes of skin allergies?
What is skin allergy?


Skin irritations are very common and can display for numerous reasons when an allergen is the cause of triggering the response is a skin allergy. A skin allergy occurs when the immune system reacts to an external allergen causing irritation of the skin.
 
The allergic reaction often results in itching, burning, rashes, bumps, redness, swelling, and hives. There are many types of skin allergies, and it is important to understand the exact nature of your affliction. For residents in Palmetto Bay, FL, or Coral Gables, FL Allergist Carlos Piniella, MD, and his team of specialists offer comprehensive testing and treatments for skin allergies and other types of allergies.
 
Piniella Asthma + Allergy can identify potentially harmful allergens at any age and provide treatment to mitigate risks and relieve pain and discomfort.
What does a skin allergy look like?


Skin allergies will often display visible symptoms on the area of your skin directly exposed to the allergen or sometimes the entire body. Itchy, bumpy, and red skin often appear. Rashes are not uncommon but can also stem from exposure to various other objects including poison ivy or medication, rashes can also result from illnesses like chickenpox. Hives and eczema can also be related to or caused by allergies.

Given the variety of symptoms and the fact that most symptoms are also the provenance of other illnesses and side effects, it is important to consult an allergist to determine the exact nature of your reaction. High-quality and timely treatment can diminish symptoms and alleviate the patient's pain and frustration. 
What are the common types of skin allergies?


Eczema, also called atopic dermatitis, is among the most common skin conditions patients will experience. Eczema may or may not be related to allergies, but the condition can be exacerbated by allergies when it is otherwise laying dormant.
 
Eczema often displays noticeable changes in the skin including redness, flaking, peeling, or itching. When infected eczema may also cause small bumps on the skin oozing liquid. Those suffering from eczema often have a history of family members diagnosed with allergies.

Hives are another of the most common conditions, the condition itself is called urticaria and it can be both acute and chronic. Hives manifest as welts or bumps on the body. Acute conditions are usually the result of an allergic reaction whereas chronic urticaria is an underlying condition.
 
Contact dermatitis shows symptoms of blisters, rashes, burning, and itching and results from the skin coming in contact with an allergen or irritant. Reactions from contact dermatitis don't often occur instantaneously after contact with the allergen rather it can take between hours and days. Symptoms can last between two to four weeks.
What are the common causes of skin allergies?


Some skin allergies display themselves more frequently in those with underlying conditions that leave them particularly susceptible to irritation such as eczema and hives. When contact dermatitis occurs, however, it is most commonly due to exposure to some of the following allergens including metals, nail polish, plants, topical medications, laundry detergents, soaps, shampoos, fabric softeners, adhesives, and latex.
 
Because a skin allergy is by its own nature a response by the body that misidentifies the foreign substance or object as harmful when it in fact isn't, the list of potential causes for skin allergies is extensive.
 
The allergic reactions displayed with skin allergies are not typically caused for much concern, but it is recommended individuals displaying such signs seek treatment. Piniella Asthma + Allergy will confirm your diagnosis and help manage the symptoms of the skin allergy, alleviate pain, and ensure there are no further complications or underlying conditions. We serve patients from Coral Gables FL, Palmetto Bay FL, Westchester FL, Brownsville FL, Kendall FL, Pinecrest FL, Richmond West FL, and Goulds FL.