Pediatric Skin Allergy Specialist in Coral Gables and Palmetto Bay, FL
To determine if a child's rash is being caused by an allergy or another skin condition, Dr. Carlos Piniella, MD at Piniella Asthma + Allergy has extensive experience in providing treatment for all kinds of pediatric skin allergies.

Contact us

today or visit us online to

book an appointment

. We have convenient locations to serve you in

Coral Gables FL

and

Palmetto Bay FL

.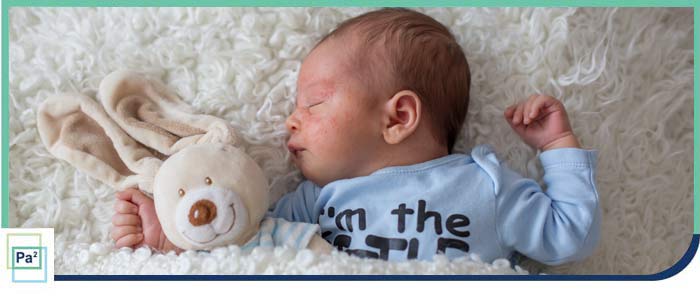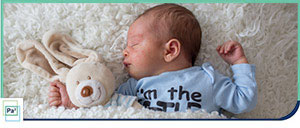 Table of Contents:
What does an allergic rash look like on a child?
How do I know if my child has an allergy?
When should I take my child to the doctor for a rash?
What helps kids with skin allergies?
The skin is the largest organ in the human body, and it is responsible for protecting us from the environment and external toxins. Approximately 20% of the population has some form of skin allergy, which means that they are hypersensitive to one or more substances in the environment. When these substances come into contact with the skin, they can cause an allergic reaction. This reaction can cause symptoms such as redness, swelling, itching, and difficulty breathing.
What does an allergic rash look like on a child?


There are several different types of allergic rashes that can affect children; each is unique with its own characteristics. Common allergic rashes in children include:

• Eczema — Also called atopic dermatitis, eczema is an inflammatory skin condition characterized by red, itchy rashes. It usually appears in children 1 to 5 years old but can arise at any age. Sometimes no cause is found, although food allergies or environmental pollutants can cause eczema.

• Allergic Contact Dermatitis — Immediately after touching an irritating substance, a rash known as contact dermatitis appears. The skin may blister or look scaly; frequent exposure can result in a leathery appearance.

• Hives — Considered a severe allergic reaction, hives appear as red bumps or welts soon after coming in contact with an allergen. Hives can appear anywhere on the body, and unlike other skin allergies, they are not dry or scaly. Swelling, especially on the mouth and face, can occur alongside hives; if this occurs, seek immediate medical attention.
How do I know if my child has an allergy?


There are many signs and symptoms that indicate when a child has an allergy, including:

• Skin rashes or hives (atopic dermatitis or eczema)
• Difficulty breathing (asthma)
• Sneezing, coughing, a runny nose, or itchy eyes
• Stomach upset

Common allergy triggers in children include:

• Outdoors: pollen, insect bites, or stings
• Indoors: animal fur, dust mites, mold
• Irritants: cigarette smoke, perfume, car exhaust
• Foods: peanuts, eggs, milk, and milk products
When should I take my child to the doctor for a rash?


Children with skin allergies are often troubled by symptoms that can range from mild to life-threatening. The most common symptom is an itchy rash, but other symptoms can include blisters, hives, difficulty breathing, and even anaphylaxis, a serious allergic reaction. Bring your child to the doctor if they are experiencing frequent rashes if a rash covers a significant amount of skin, or if there is no known cause for the rash.
What helps kids with skin allergies?


Caring for a child with skin allergies can be taxing, especially when they cannot clearly communicate their symptoms or follow instructions. The following tips can help when caring for a child with skin allergies:

• Keep their skin healthy, moist, and clean:

• Dry the drool
• Use fragrance- and dye-free cleansers and soaps
• Clip nails short
• Bathe with lukewarm (not hot) water
• Moisturize after a bath
• Dress them in soft cotton fabrics
• Spot and treat an infection

• Use an antihistamine cream or lotion
• Apply a cool, wet cloth to the area

The best way to find out what will be most effective in treating your child's skin allergies is by visiting an allergy specialist clinic, such as Piniella Asthma + Allergy.

If your child is experiencing skin allergies, the professionals at Piniella Asthma + Allergy can help them find relief. Call us today to book an appointment with our pediatric skin allergies specialist, or schedule one online! We have two locations: one in Coral Gables at 6705 SW 57th Avenue, Suite 520, South Miami, FL 33143; and one in Palmetto Bay at 9275 SW 152 Street, Suite 210, Palmetto Bay Village, FL 33157. We look forward to serving you! We serve patients from Coral Gables FL, Palmetto Bay FL, Westchester FL, Brownsville FL, Kendall FL, Pinecrest FL, Richmond West FL, and Goulds FL.