Immune System Doctor Q&A
The Piniella Asthma and Allergy Clinic is a renowned medical center that specializes in treating various immune system disorders. As the name suggests, it was founded by Dr. Piniella, MD an experienced and board-certified immunologist who has dedicated her career to helping individuals with asthma and allergies. For more information, contact us today or schedule an appointment online. We have convenient locations to serve you in Coral Gables, FL and Palmetto Bay, FL.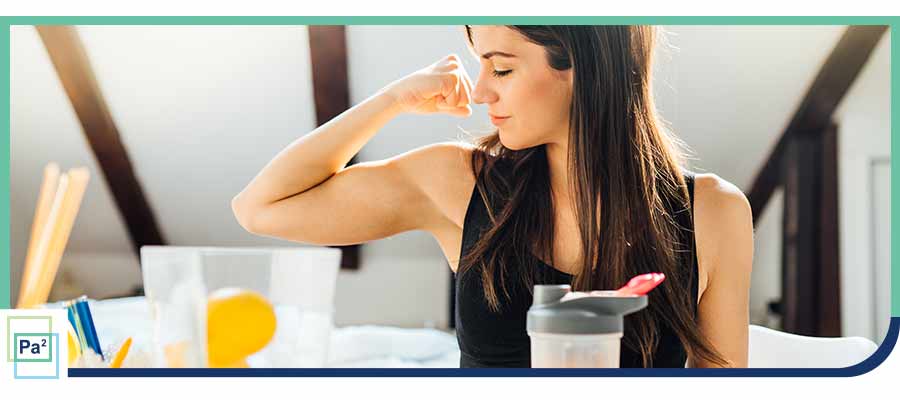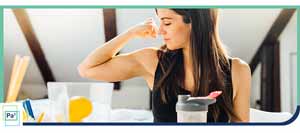 Table of Contents:
Who diagnoses immune deficiency?
What are the common symptoms of an autoimmune disorder?
How do I know if I have autoimmune inflammation?
What does an autoimmune flare-up feel like?

The immune system, a sophisticated network of cells, tissues, and organs, functions harmoniously to shield the body from various external threats like viruses, bacteria, and detrimental substances. By actively identifying and neutralizing these invaders, it serves as a vital defense mechanism. However, when this intricate system encounters disruptions or anomalies, it may give rise to a myriad of health challenges, including conditions such as asthma and allergies. Understanding the complexities and nuances of this remarkable defense system is crucial in comprehending the delicate balance required for optimal health and well-being.
Who diagnoses immune deficiency?

Diagnosis of immune deficiencies is typically performed by specialists known as immunologists, like Dr. Piniella at the Piniella Asthma and Allergy clinic. These specialized healthcare professionals possess extensive knowledge and understanding of the immune system, and they are trained to identify and treat disorders associated with it. The diagnostic process usually involves a comprehensive review of the patient's medical history, physical examination, and a series of specialized tests which may include blood tests, genetic testing, and examinations to assess the patient's immune response. Once an immune deficiency is identified, immunologists work closely with the patients to develop an appropriate and effective treatment plan, which can significantly improve their quality of life.
What are the common symptoms of an autoimmune disorder?

Common symptoms of an autoimmune disorder can widely vary as these conditions can affect any part of the body, but there are some general signs that may indicate an immune system issue. These include fatigue, muscle aches, swelling and redness, low-grade fever, trouble concentrating, numbness and tingling in the hands and feet, hair loss, and skin rashes. More specific symptoms can occur depending on the type of autoimmune disorder, such as difficulty breathing in asthma, or sudden sneezing, runny nose, and itchy eyes in allergies.
How do I know if I have autoimmune inflammation?

Determining whether one has autoimmune inflammation requires professional medical evaluation, as the symptoms can often mimic those of other health conditions. The initial step generally involves a detailed analysis of your medical history and existing symptoms. Doctors, like the specialists at Piniella Asthma and Allergy Clinic, may perform a physical examination and recommend blood tests to check for increased inflammation levels in the body. Certain blood tests can reveal markers of inflammation such as elevated levels of C-reactive protein (CRP) and erythrocyte sedimentation rate (ESR). Autoantibodies, which are immune proteins that mistakenly target and react with a person's own tissues or organs, can also be detected in the bloodstream. However, the presence and types of autoantibodies can vary widely among individuals and different autoimmune diseases. Thus, a comprehensive diagnostic approach is crucial for accurate detection and subsequent management of autoimmune inflammation.
What does an autoimmune flare-up feel like?

An autoimmune flare-up, also known as a flare, is a sudden intensification of symptoms associated with an autoimmune disorder. The experience of a flare can vary significantly amongst individuals, often depending on the specific autoimmune condition they are dealing with. However, common manifestations of a flare include heightened fatigue, increased pain, skin rashes, and general body aches. Some people might also experience more specific symptoms, such as severe joint pain in rheumatoid arthritis, or difficulty in breathing during an asthma flare-up. These flare-ups can be triggered by a variety of factors including stress, infection, or even changes in weather. It is important to note that recognizing these symptoms and seeking immediate medical attention, like the services offered at the Piniella Asthma and Allergy clinic, can help manage these flare-ups more effectively and prevent further complications.

If you're experiencing any symptoms relating to immune deficiencies, autoimmune disorders, or flare-ups, don't hesitate to reach out. You can connect with our dedicated team by calling us, or conveniently schedule an appointment online at your convenience. We serve patients from Coral Gables FL, Palmetto Bay FL, Westchester FL, Brownsville FL, Kendall FL, Pinecrest FL, Richmond West FL, and Goulds FL.