Benefits of Visiting Allergy Doctor in Coral Gables, and Palmetto Bay FL
Seeing an allergist can benefit you control several allergy symptoms and treatment. Allergy doctors provide many benefits as well as experience that other physicians do not. Contact us today at Piniella Asthma + Allergy Center for more information or schedule an appointment online! We have convenient locations to serve you in Coral Gables FL and Palmetto Bay FL.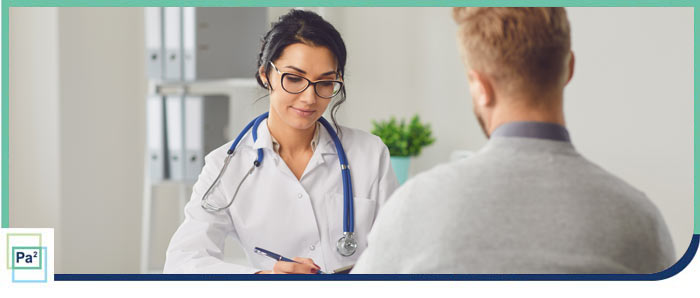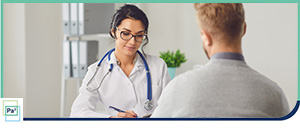 Table of Contents:
What are the signs you need an allergy doctor?
What are the benefits of visiting an allergy doctor?
What happens when you go to an allergy doctor?
How do I prepare for an allergy appointment?
What are the signs you need an allergy doctor?


If you are noticing signs or symptoms of allergies, it is best to book an appointment with an allergist to get tested to see whether or not you are allergic to anything or not. An allergy doctor or allergist is a physician who specializes in treating an allergic condition in their patients.

We recommend you make an appointment with Piniella Asthma + Allergy if:

• You have symptoms that include stuffy or runny nose, cough, and watery eyes that are lasting longer than 3 months and are making it hard for you to get any work done, or to sleep.
• You've previously tried over-the-counter drugs and need more relief.
• You are dealing with a lot of sinus infections, stuffy noses, ear infections, or headaches.
• You have trouble sleeping or snoring.
• You have been diagnosed with other health issues including thyroid disease, heart disease, diabetes, high blood pressure, glaucoma, enlarged prostate, liver disease, or kidney disease.

Children and seniors should definitely see an allergist before starting treatment for allergies.

What are the benefits of visiting an allergy doctor?


There are many benefits of visiting an allergist or allergy doctor when it comes to your allergies over other physicians. Allergists or allergy doctors will often provide a much more in-depth diagnosis and medical care for their patients that have specific concerns. These advantages of visiting an allergist or allergy doctor include:

• Special attention to skin reactions and respiratory allergies
• Proper diagnoses of the allergens, this will include patch, skin, and specialty testing
• Comprehensive care and quality for all of the patient's allergy and asthma needs in one clinic
• Years of experience and knowledge from our doctors to provide our patients with top-quality treatments and services
What happens when you go to an allergy doctor?


An allergist or allergy doctor will do a number of things before treatment will begin:

• Confirm the patient has allergies
Only a licensed allergy doctor can diagnose you with allergies, or diagnose you with an infection. When you finally know what you are dealing with, treatment can start.

• Finding triggers that affect the patient
Once you know what you are allergic to, your allergy doctor will need to figure out what is triggering a reaction in you, so the patient can take the necessary steps to avoid those triggers. The allergist will provide a test to help identify what is specifically triggering your allergies.

• Create a treatment plan
Creating a treatment plan will help to know what needs to happen. It will include the kind of medication that will need to be taken when to take it, what things will need to be avoided due to the allergies, and how to get ready for and how to handle it if you have a serious allergic reaction.

• Check to ensure you (the patient) has the correct medicine
Often, many with allergies will just use over-the-counter drugs to help with allergies. However, some will need stronger medication like prescriptions to handle the symptoms. The allergist will advise the best route of action for you.

• Control the symptoms
The allergist or allergy doctor can help tame the itchy eyes and runny nose as well as stop the allergic reaction well before it even starts.
How do I prepare for an allergy appointment?


To prepare for your allergy appointment ensure you:

• Have the address of our clinic
• Bring your insurance card if you have one
• Arrive 15 minutes early in case we have any paperwork for you to fill out
• Keep an allergy log, as well as the symptoms in which you are dealing with
• Write down any questions you may have for the allergist
• Prepare for a longer appointment

If you are interested in booking an appointment to ensure you have allergies and to receive treatment to help with the symptoms, contact our clinic today! We serve patients from Coral Gables FL, Palmetto Bay FL, Miami FL, Westchester FL, Brownsville FL, Kendall FL, Pinecrest FL, Richmond West FL, and Goulds FL.