Types of Allergy Testing Q&A
Various types of allergy tests include skin tests, blood tests, and a test where you eat small amounts of a suspected food while a provider watches for signs of allergy. Board-certified allergist Dr. Piniella, MD provides a wide range of allergies testing and treatment for patients of all ages. Visit Piniella Asthma + Allergy today to get specialized and expert care. For more information, contact us today or schedule an appointment online. We have convenient locations to serve you in Coral Gables, FL and Palmetto Bay, FL.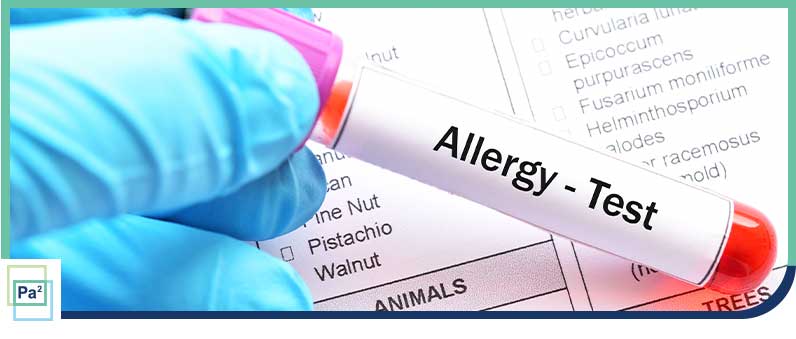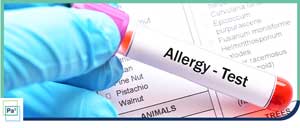 Table of Contents:
What are the types of allergy tests?
What type of allergy test is most accurate?
How should I prepare for an allergy test?
Are there any risks to getting an allergy test?
What are the types of allergy tests?

Various types of tests are available to diagnose sensitivities and allergies accurately. These include:

• Skin prick tests – This test involves placing a small amount of allergen extract on the skin and gently pricking the area. A reaction, such as a raised bump or redness, indicates sensitivity to that allergen.

• Patch tests – These are primarily used for identifying contact allergies, such as those caused by certain metals or latex. A small amount of the allergen is applied to a patch that is then placed on the skin for a specific period.

• Blood tests – A blood sample is taken to measure the levels of specific antibodies (IgE) produced in response to allergens.

• Spirometry – For respiratory allergies, this lung function test helps diagnose conditions like asthma.

• Oral challenge – Conducted under medical supervision, this process involves consuming suspected allergens in increasing amounts to determine if they trigger allergic reactions.
What type of allergy test is most accurate?

Each allergy test has its strengths, but the skin prick test and specific IgE blood test, also known as ImmunoCAP or RAST, are the most accurate and commonly used methods for diagnosing allergies. Both tests are highly reliable when administered by a medical professional. Despite this, it's important to remember that no test is completely infallible. Clinical correlation is key, as test results are just one piece of the diagnostic puzzle. Consulting an allergist ensures appropriate test selection and accurate interpretation, leading to a precise diagnosis and an effective management strategy.
How should I prepare for an allergy test?

Proper preparation for your allergy test will ensure the accuracy of the results and a smooth testing experience. Some important considerations include:

• Initial consultation – It's needed to schedule a consultation with an allergist to discuss your symptoms, medical history, and your concerns. This allows the allergist to determine the most suitable approach for your specific needs.

• Medications – Inform the allergist about all medications you're taking, including over-the-counter antihistamines, as they can interfere with the test results. Follow their instructions on whether to stop taking certain medications before the test.

• Fasting – Follow your allergist's guidance on whether fasting is necessary before the test. This is usually necessary before a blood test.

• Clothing choice – Wear a loose-fitting garment that allows easy access to your arms and back.

• Hydration – It's important to stay well-hydrated in the days leading up to the test. Hydrated skin makes the skin prick test more comfortable.

• Avoid sun exposure – We recommend you refrain from excessive sun exposure before the test, as sunburned or irritated skin can affect the accuracy of the skin prick test.

• Relax – Try to stay calm and relaxed before the test, as anxiety and stress can influence the results.
Are there any risks to getting an allergy test?

It's good to be aware of potential risks associated with allergy tests, although they are quite safe when performed by experienced medical professionals. The risks associated with this diagnostic procedure include:

• Mild discomfort – Skin prick tests can cause minor discomfort due to the pricking sensation. However, this discomfort is quite brief.

• Local reactions – Skin tests can lead to localized reactions at the test site, such as redness, swelling, or itching. These reactions typically subside within a short time.

• False results – Allergy tests can sometimes yield false positive or false negative results. An allergist's expertise is essential to interpret results accurately.

• Blood test risks – Specific IgE blood tests are safe, but they involve a small risk of bruising or infection at the blood draw site.

• Rare severe reactions – In rare cases, allergy tests can trigger severe allergic reactions. This is more common for those with a history of anaphylaxis. This is why allergy tests are conducted in a controlled medical setting.

Your allergist will take precautions to minimize these risks and ensure your safety during the procedure. You should communicate your concerns and medical history, such as previous severe reactions, to your allergist. This way, they can tailor the testing approach to your needs and minimize existing risks. We serve patients from Coral Gables FL, Palmetto Bay FL, Westchester FL, Brownsville FL, Kendall FL, Pinecrest FL, Richmond West FL, and Goulds FL.