How to Manage and Treat Allergies?
Experiencing allergy symptoms can become a huge disturbance to your daily life, so it is well worth it to visit a specialist to explore your management and treatment options. Get specialized care at Piniella Asthma + Allergy today. Contact us today or schedule an appointment online. We have convenient locations to serve you in Coral Gables FL and Palmetto Bay FL.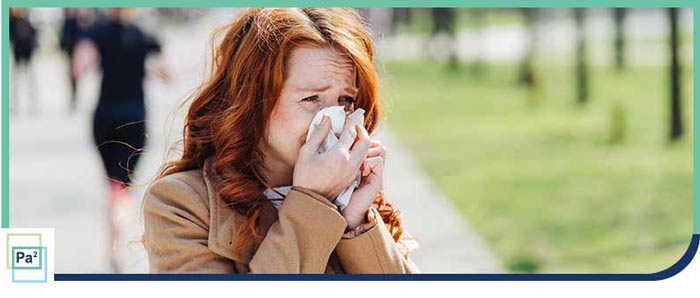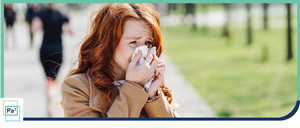 Table of Contents:
What are common types of allergies?
What is the main cause of allergies?
How are allergies managed or treated?
Can allergies be cured?
Managing allergies has become an incredibly important topic and is vital in allowing those with allergies to continue living their lives as normal. Over 50 million people in the United States suffer from allergies, and many do not seek medical attention to help them maintain and treat their allergy symptoms. Experiencing allergy symptoms can become a huge disturbance to your daily life, so it is well worth it to visit an immunologist to explore your management and treatment options.
What are common types of allergies?

The most common types of allergies include allergies to drugs or medications, food, insects or bugs, latex or rubber, molds, pet dander and fur, and seasonal. Seasonal allergies consist of all allergies to different molds, grasses, trees, and pollen, and typically are only prevalent during spring but can occur at different points of the year depending on your specific allergens. Allergic reactions to pets can be caused by the dander and/or fur of really any animal that is able to produce dander and fur. Insect or bug allergies are more often relevant when either stung or bitten by a bug or insect.
What is the main cause of allergies?

Allergies develop when someone's immune system is incredibly sensitive to an allergen such as food, pollen, or medications. Essentially, anything can be an allergen if your immune system responds to its exposure with adverse effects. When exposed to what the immune system thinks is a threat, it reacts as if the allergen is harmful to the body and does its best to destroy it. Most allergens are typically harmless to the general population. Many allergens can become airborne, such as pollen or dust, which can cause an allergic reaction without the person even knowing that the allergen is in the environment. All allergic reactions are caused by the allergen binding to antibodies, which causes the antibody to release a chemical called histamine that sends a signal to the brain leading to reactions that we know as allergy symptoms. The release of histamine causes the tightening of blood vessels and muscles along the airways, resulting in the production of more mucus.
How are allergies managed or treated?

In order to begin the management and treatment of allergies, the patient will need to keep track of their symptoms and potential causes and will need to mention to the immunologist if allergens have ever led to anaphylactic shock before any tests are done.

There are several ways to test for allergies, including blood tests, skin prick tests, and patch tests.

• Blood tests for allergies will be to identify the level of the specific kind of antibodies that allergens attach themselves to in the blood.
• Skin prick tests are probably the most commonly used method for allergy testing as they are minimally invasive and can be done quickly while testing for environmental allergens, though they are not often used to identify food allergies. Testing through skin pricks typically involves being pricked with a needle containing the oil of the allergen just enough to gently break the skin, and then waiting a few minutes to monitor the reaction on the skin. If there is an allergy to whichever oil was pricked into the skin, the patient will form a hive at the site of testing of varying sizes depending on the degree of the allergy. The skin around will likely become itchy, red, or swollen if an allergen is detected.
• Patch tests are most commonly used for skin allergies that lead to eczema. They are performed by the doctor taping a small metal disk to the patient's back that contains a small amount of the allergen, and waiting 48 hours to see if eczema develops in the area of contact.
• The best method to manage or treat an allergy is to completely avoid the allergen if possible, but as with many allergens, this is not always possible. Immunologists are able to prescribe antihistamines, decongestants, corticosteroids, and immunotherapy to help diminish the symptoms caused by allergens.
Can allergies be cured?

Allergies have no cure, but they can be properly managed with a combination of avoiding the allergen, taking recommended and prescribed medications, and through the use of immunotherapy if recommended by an immunologist. Immunotherapy (allergy shots) is the closest one will likely get to long-term relief from allergies and has been used for over a century as they work similarly to vaccines in building the body's tolerance to the allergen to alleviate the symptoms.

Piniella Asthma + Allergy has a trained team of allergy professionals who can provide the care you need for allergies. We provide friendly and professional service and are happy to help. Please call or use the online system to book an appointment. We serve patients from Coral Gables FL, Palmetto Bay FL, Westchester FL, Brownsville FL, Kendall FL, Pinecrest FL, Richmond West FL, and Goulds FL.