Types of Allergies Q&A
Discover the different types of allergies and how they can affect you. Visit Piniella Asthma + Allergy Center today to meet with our experienced allergist to learn more. Contact us today or visit us online to book an appointment. We have convenient locations to serve you in Coral Gables FL and Palmetto Bay FL.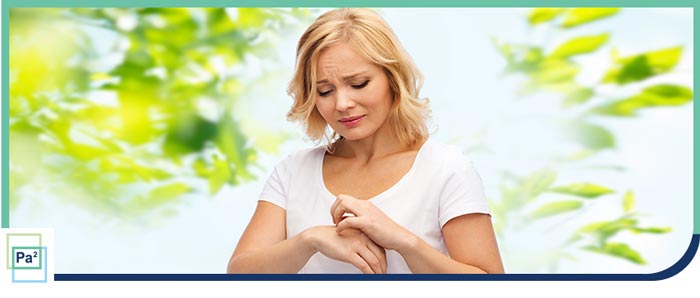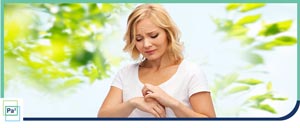 Table of Contents:
What are allergies?
What are the different types of allergies?
What are some symptoms of allergies?
How common are allergies?
How are allergies diagnosed?
What are allergies?


Allergic reactions occur when the immune system responds toward typically harmless substances like animals, pollens, dust mites, and molds. During the course of an allergic reaction, the antibodies the immune system creates mistakenly identify the allergen as harmful and mobilize to fight it.
 
The immune system releases histamine among other chemicals to combat the exposure to the allergen resulting in symptoms and inflammation that can range from mild to life-threatening. So, despite allergic reactions usually being mild and harmless it is highly recommended individuals displaying symptoms speak to an allergist to confirm the diagnosis, administer treatment to stop pain or discomfort, and rule out a potentially more serious condition.
What are the different types of allergies?


There are various types of allergies. Many are reactions to allergens found often in day-to-day life. Some of the most common include drug allergies, insect allergies, food allergies, pet allergies, mold allergies, latex allergies, and pollen allergies. And there are four types of allergic reactions. Immediate reactions display symptoms right away or within a few minutes, cytotoxic displays systems within minutes or hours, immune complex-meditated reactions show symptoms after a few hours, and delayed hypersensitivity sees symptoms display hours or days later.
What are some symptoms of allergies?


The symptoms of an allergy will vary depending on the type of allergy and severity of the reaction. Severe allergies can result in anaphylaxis, a serious reaction that could prove life-threatening. Usually, however, symptoms are milder.
 
Sneezing, itchy eyes, stuffy or runny nose, and watery, red, or swollen eyes are symptoms of hay fever. Allergies to bees will display if the individual is stung with a swollen area at the location of the sting, hives, itching affecting the whole body, and shortness of breath.
How common are allergies?


Allergies are extremely common with a reported 40% of children in the United States and 30% of adults diagnosed with an allergic condition. Over the years these numbers have only continued to grow. Many people inherit allergies by inheriting a tendency toward being allergic.
 
If a child develops an allergy, it is more likely than not that one of the parents has one as well. Most allergies display themselves from childhood however, it is possible for them to develop later in life. Again, a family history of allergies increases the likelihood of unexpected allergies developing later in adults.
How are allergies diagnosed?


Patients will initially consult with a board-certified allergist-immunologist. The allergist acquires the patient's detailed medical history before examination and evaluation of symptoms followed by testing. Allergies are diagnosed through the skin and blood allergy tests run for all potential types of allergens. Piniella Asthma + Allergy Center offers allergy tests for all ages from adults to pediatric testing.
 
The skin test involves placing an allergen on the patient's skin and monitoring for common signs and symptoms such as itchiness, swelling, and redness which would indicate a reaction to the allergen. A patch test is also available at Piniella Asthma + Allergy Center. The patch is placed on the skin and monitored for review periodically at 48 hours, 72 hours, and 96 hours after patch placement.
 
If symptoms or signs occur in the patient such as sneezing, itchy or watery eyes, runny nose, or blocked sinuses they will call to schedule an appointment for further diagnosis. 
 
Following diagnosis, your physician works with the patient to develop a treatment plan potentially including allergy medicine, shots, specialist care, and sublingual immunotherapy.
 
Devising the best allergy treatment will depend on the patient and the severity of the symptoms, Piniella Asthma + Allergy Center understands each patient is unique and offers trusted allergy relief in Palmetto Bay, FL, and Coral Gables, FL. We serve patients from Coral Gables FL, Palmetto Bay FL, Westchester FL, Brownsville FL, Kendall FL, Pinecrest FL, Richmond West FL, and Goulds FL.